Ever wish you could see an overview of what every vendor stall assignment was for your entire season? Farmspread now makes this as simple as a click of a button with our Season Vendor Assignments at a Glance support. Simply go to your dashboard, select your season as shown below:

Then, in your season overview, look for Assignment Report button:

Give it a click and there you go, a full overview of every vendor stall assignment for every day in your season. Great for helping find one-off available stalls and vendor distribution across an entire season: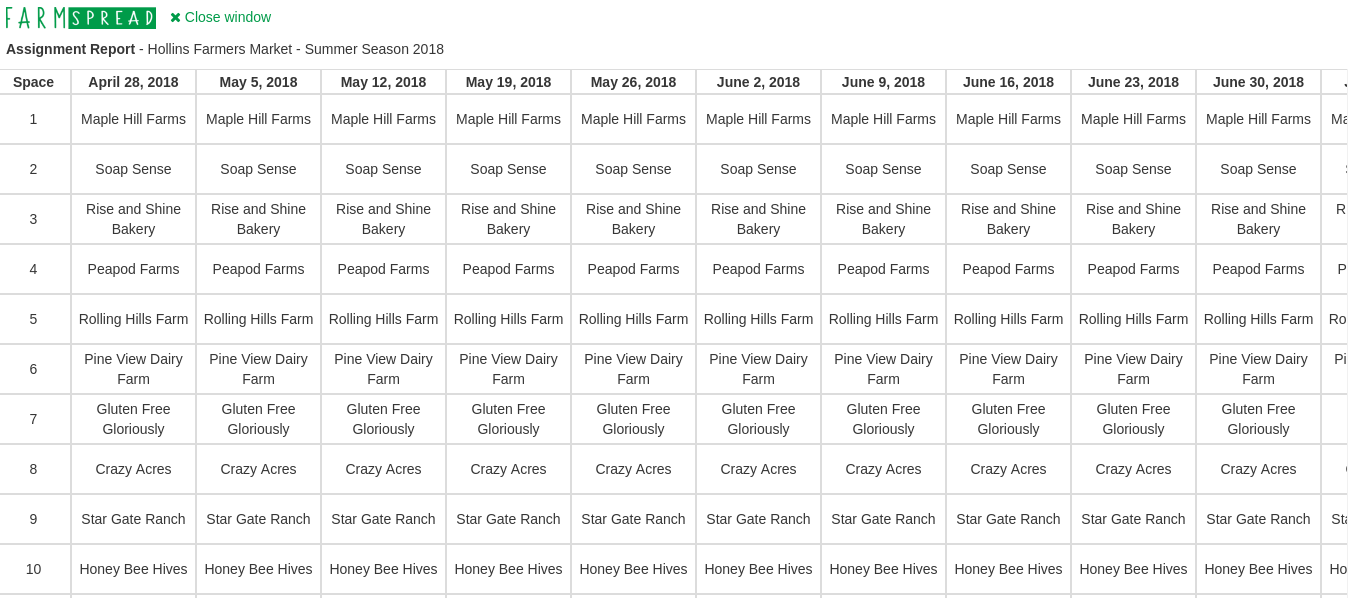 And to make it even easier, the assignment matrix automatically opens in a new tab, that way you can use it as reference when making new assignments or moving vendors around last minute.
At Farmspread we are proud of our ability to continually innovate to bring more value to our users. Have a feature you would like to see? Drop us an email at [email protected].