Markets managers are a dedicated bunch and often tough it out through snow, rain and hot sun. However, sometimes for the safety and health of both vendors and patrons, it is necessary to cancel a market event day. Whether due to extreme weather or other local concerns, we have added a feature to make it easy for you to update vendors and patrons quickly in regards to your market closure.
With a few easy steps, your public facing market profile will show your event day as canceled: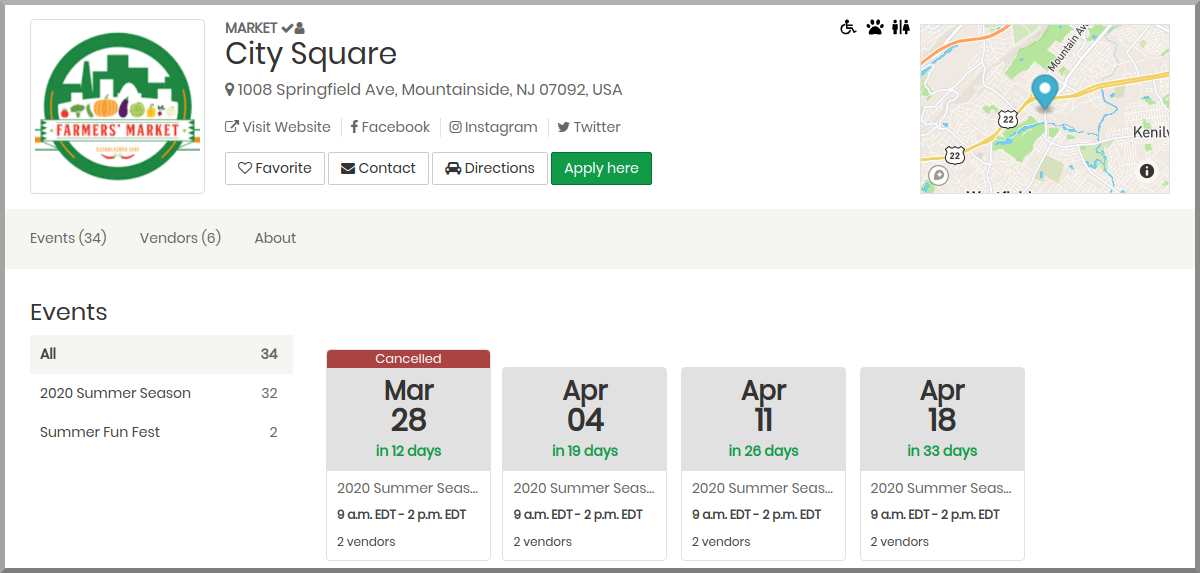 And your vendors with assigned stalls will automatically be emailed alerting them to the cancellation, along with your reason canceling. Patrons can click on the event day on your profile page to see the reason for cancelation: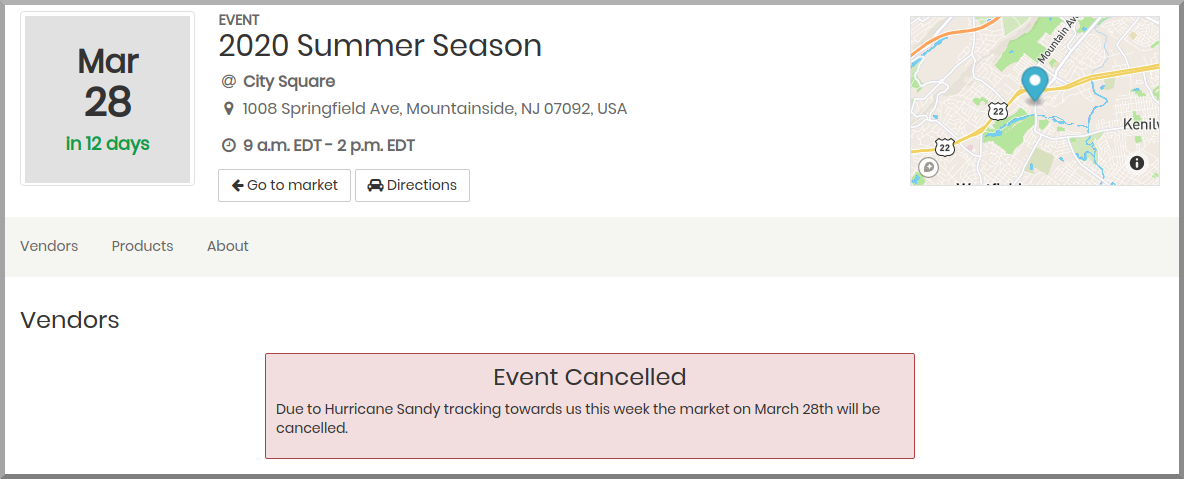 Click here to follow the support article that will walk you through the steps to cancel an event. It will also show you how to delete automatic invoices generated for that day, if that is your policy.
Our wish is for all of your market days to be sunny, clear and run smoothly! But when they can't, we hope this new feature makes closing a bit more simplified.