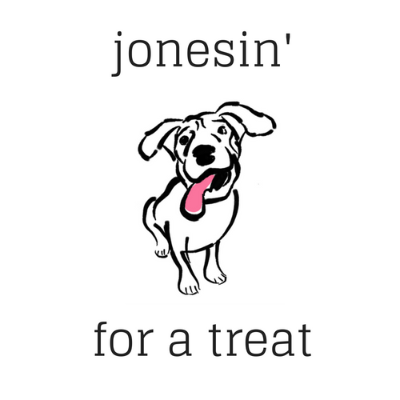 Abbie Toner and Tommy Jones
We are a wife-husband team located in the City of Richmond. We started with Eat Smart making and delivering healthy, portioned meals to busy professionals.

When Tommy and I met, I had a sharpie-lab mix named Pudge. He was funny, grumpy, and very choosy about this people. He also had a number of skin allergies and stomach issues. I used to buy sweet potato treats for him, and when Tommy found out what I was paying for them, he was incensed. He was convinced he could make a better product, and lo and behold - he was right. So we started with the sweet potato treats and from there, Tommy developed the second recipe for Peanut Butter and Banana. Our current pup is partial to those - but whose dog doesn't like peanut butter?

We are micro- and women-owned certified through the state SBSD office.

We love what we do.