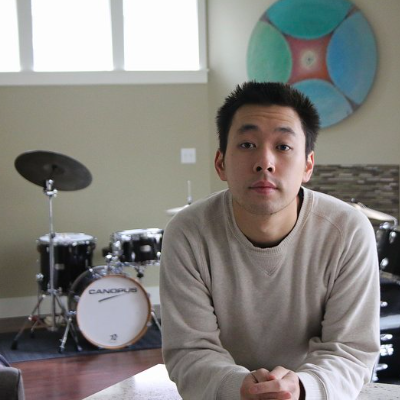 9:30 a.m. PDT - 12:30 p.m. PDT
Eric Ching is a jazz drummer currently residing in Portland, OR. He plays music with a tremendous amount of purpose and is infinitely creative in the way he manages color and shape.
Eric grew up in the SF Bay Area where he studied with Akira Tana (renowned jazz drummer) and spent much of his time driving up to the city to go to jam sessions. He was also on the national team for fencing and had the opportunity to compete around the country.
Then, he studied Music Education at New York University under Ron McClure (renowned jazz bassist) and Sean Statser (NYU Percussion). It was a tremendous experience living in NYC where you could see jazz legends for as little as $3 and be surrounded with like-minded individuals.
Now, Eric enjoys practicing 6-8 hours per day where he studies and takes care of his body like an athlete. He plays about 60-100 gigs per year at various clubs, festivals, parties, and events in the Portland area. He is well versed in a few hundred jazz standards as well as some more obscure repertoire.
Some of the people he has played with are Robbie Laws (award winning blues guitarist), Reggie Houston (Fats Domino Band), Ben Rice (award winning blues guitarist), Charlie Porter (Grammy winning trumpet player), and many more!