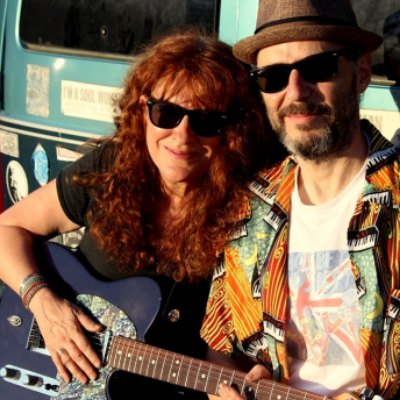 10 a.m. CDT - noon CDT
Singer, guitar player and songwriter Debbie Bond has been paying her dues in the Alabama backwoods for over 30 years. Her singing has been compared to Bonnie Raitt and Maria Muldaur, both of whom she cites as being influences on her music. The truth is that Debbie does it her way, playing a dynamic mix of soulful originals and covers. Her impressive musical story includes years of performing with older traditional Alabama blues musicians, including Johnny Shines, Eddie Kirkland and Willie King. Her immersion in the blues has deeply flavored her guitar playing, soulful voice and original song writing, yet her sound is contemporary and original, incorporating soul, blues, rock, jazz and Americana influences. This unique musical synthesis can be heard on her latest album, 2016's Enjoy The Ride.
She is the co-founder and was for many years executive director of the award-winning Alabama Blues Project, an educational non-profit devoted to preserving and promoting Alabama's rich blues heritage.
Check out Debbie Bond on Facebook and YouTube!