There are some instances where a vendor has been assigned a stall and invoiced for the current day's stall fee. In some of those cases, there may be a time where you want to zero-out that invoice, essentially making that stall free for that vendor for a specific day. In order to perform that invoice action, you first need to bring up Farmspread Scheduler.

Next, select the season and the vendor you wish to modify (#1), click Edit (#2) or right-click on that vendor in the grid and select Edit Vendor (#3)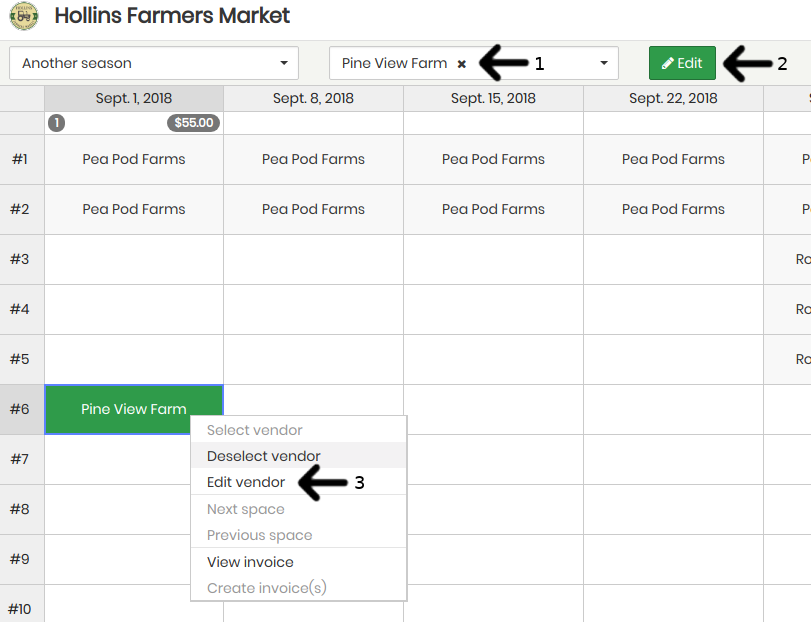 You will be presented with the Edit View for that particular vendor. At which point you right-click on the date you want to modify (#1) and select Modify Price (#2)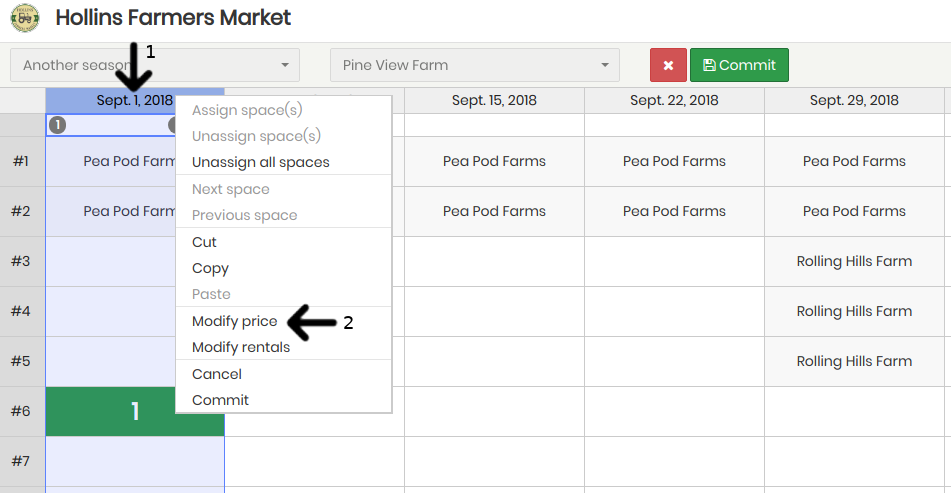 A popup box will be presented with an option to click Set PO, this is Farmspread's Price Override feature which allows market managers to alter the price of a stall on a particular day. This is where you will be "zeroing-out" that vendor's stall fee for the day, to do so, click on Set PO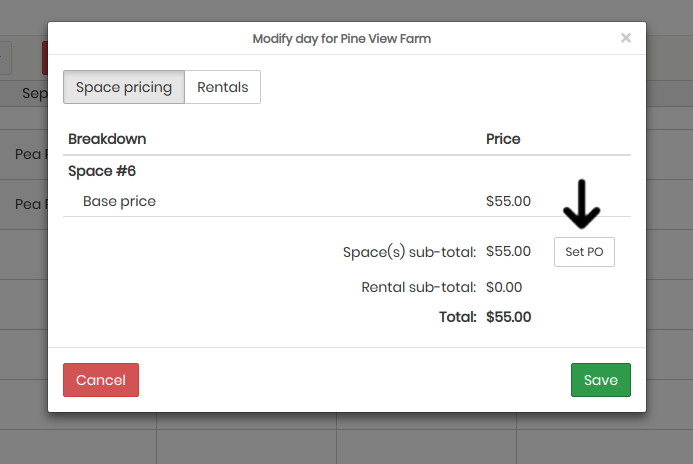 This will change to a editable text area where you can set the new price of that stall fee, in this case put 0 (#1) as the new total and click Save (#2)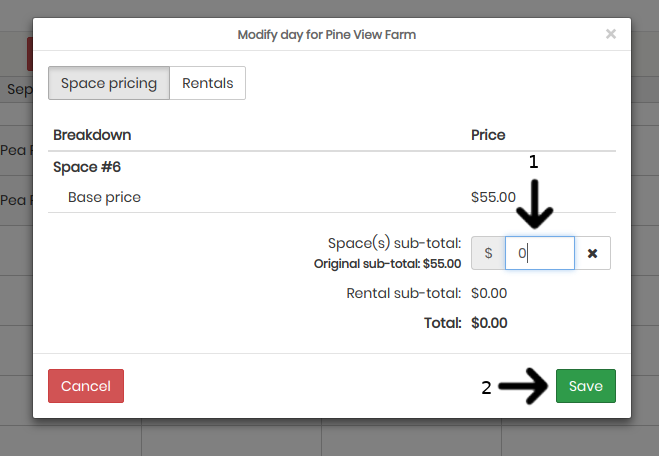 This will take you back to the edit view of the vendor, you should notice that the stall fee is now set to PO $0.00 (#1) which means a price override of $0.00 was applied and zeroing-out that invoice fee from its original $55.00. To make the changes live, click on the Commit (#2) button to go to the confirmation popup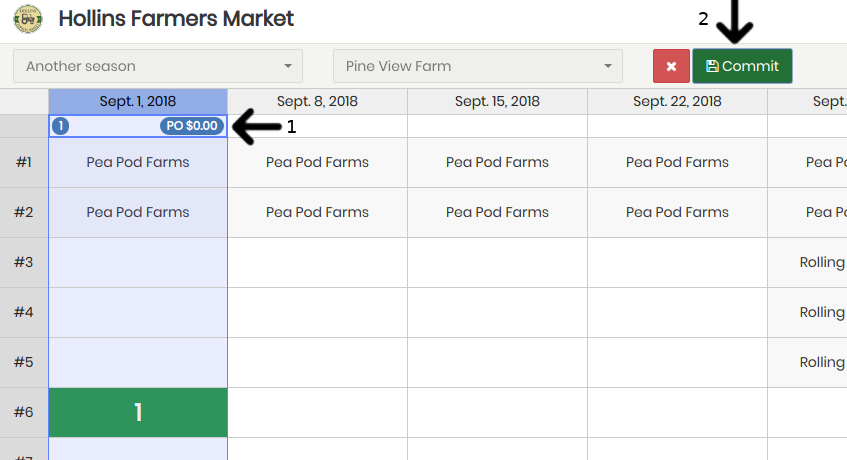 Verify that the change is correct (#1) and press Confirm (#2) to save the changes.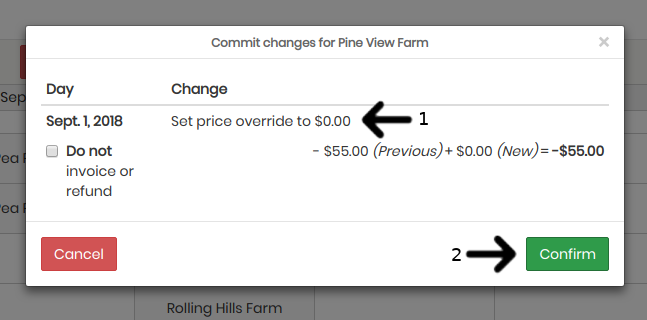 Finally, you can verify that the vendor has been updated with the price override and the invoice has been zeroed out. Optionally, you can add additional comments to the textarea to indicate you've made that stall free for that vendor for that particular day.