This Guide is to help Market Managers claim their Market Profile on Farmspread. All Users need to register for a Farmspread account. If you do not have a Farmspread account, Register Here. If you have a Farmspread account, Login Here.

Go to farmspread.com and search for your Market in the top search bar. Make sure "Markets" is selected from the drop down in the searchbar.

Next, out of the search results, click on your market.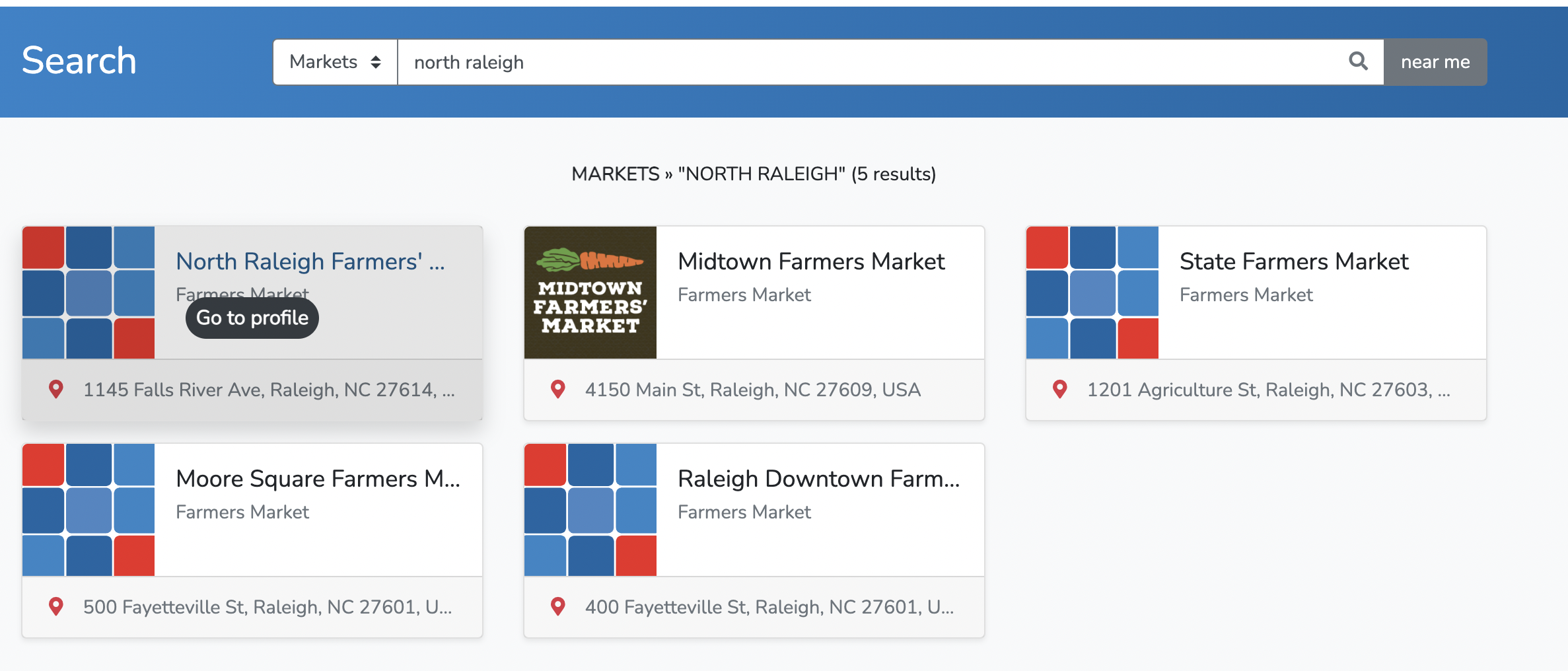 Next, click Claim this Market.
Next, fill out the information box accordingly then click Submit.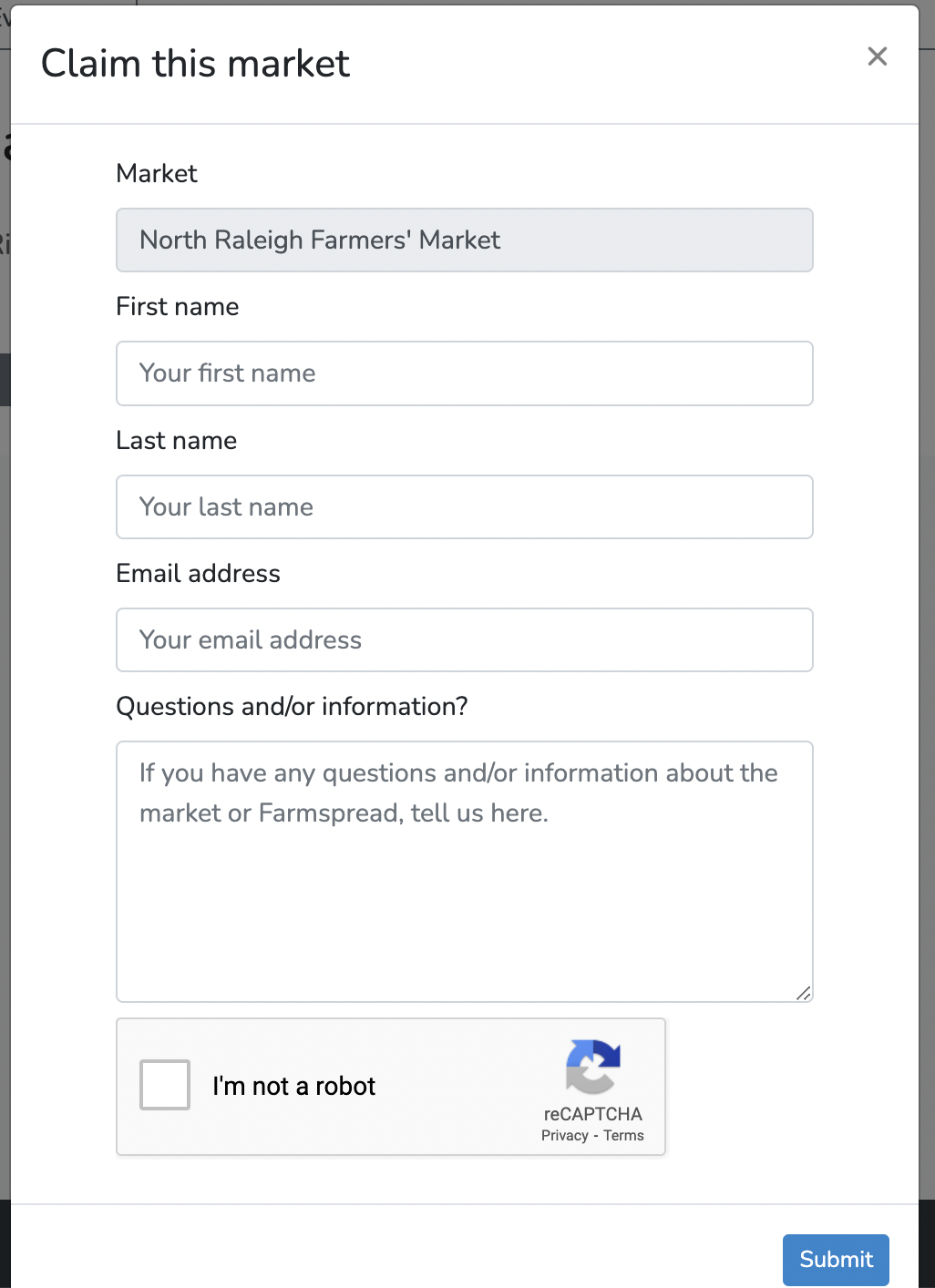 Congratulations! You've just claimed your Market on Farmspread. A member of our team will soon assign the market to your user account and you can being updating your profile.
What's next? Update your Market Profile. Use this Support Article to help: Update Market Profile