Login Here.

farmspread.com and search for your Market in the top search bar.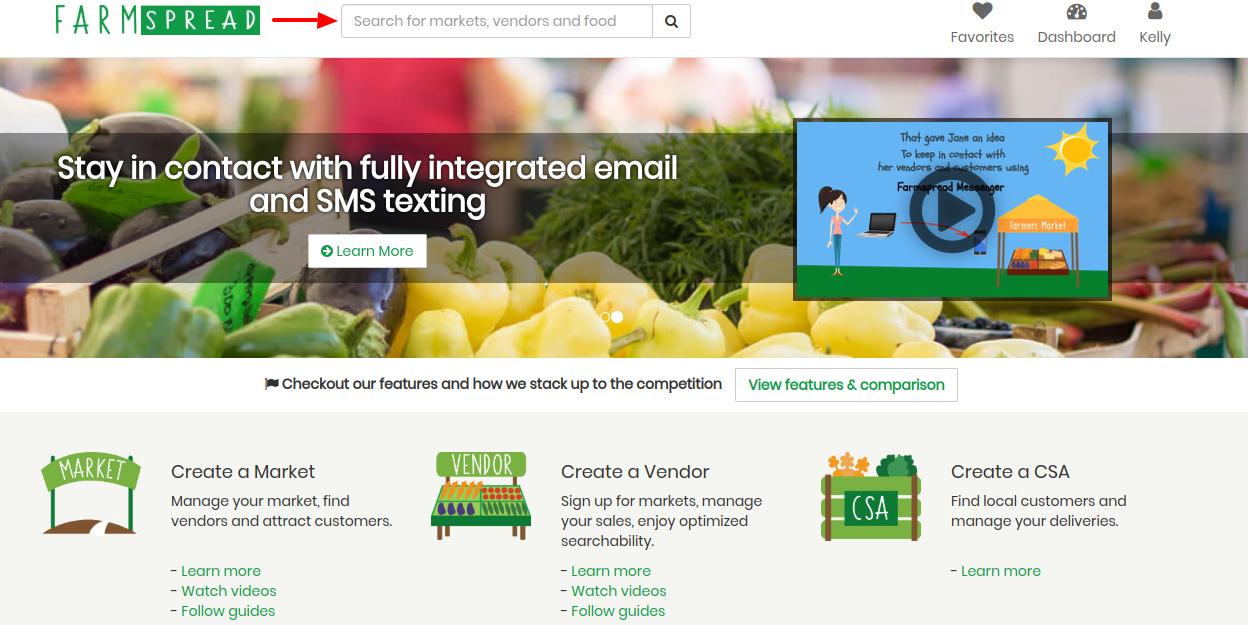 Next, out of the search results, click on your market.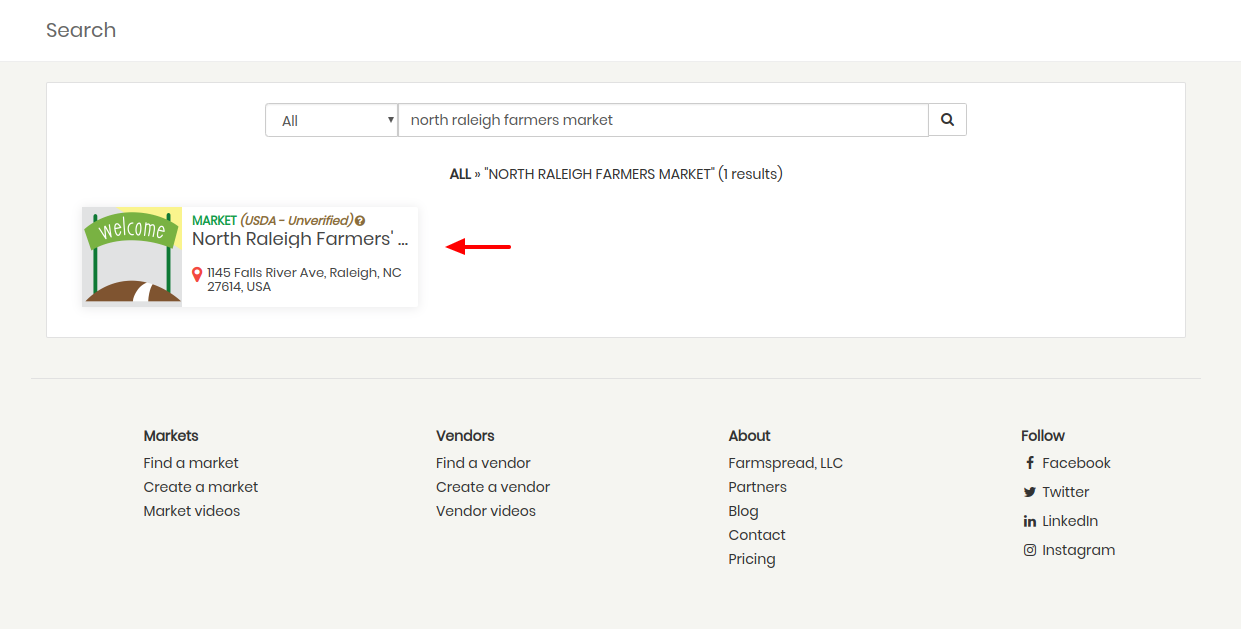 Next, click Claim this Market.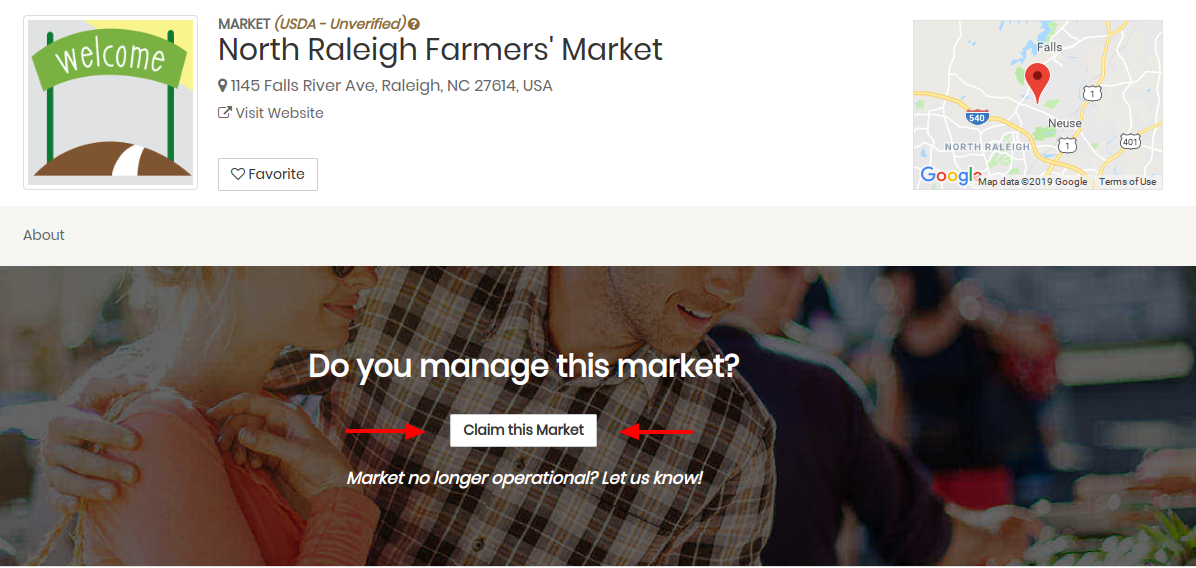 Next, fill out the information box accordingly then click Submit.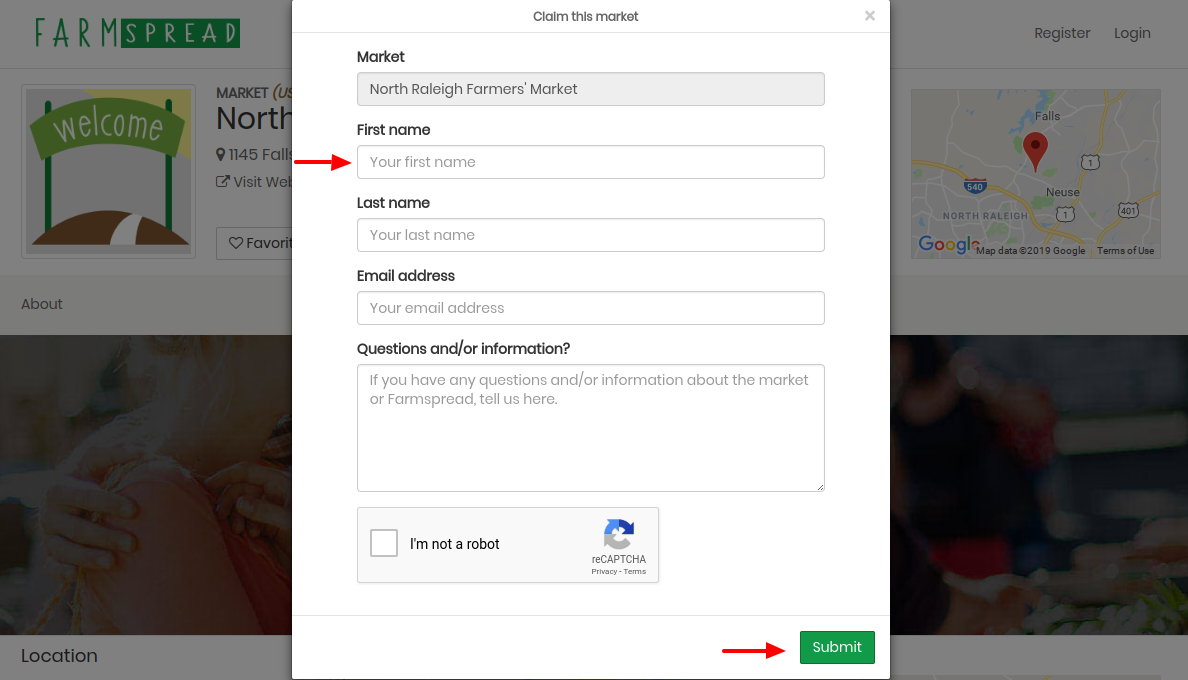 Congratulations! You've just claimed your Market on Farmspread. To update your Market Profile, simply go to your Market Dashboard > Settings.
Update Market Profile