Announcing the launch of another revolutionary market management tool to the Farmspread platform, the Interactive Map Designer. Create beautiful and highly interactive maps with ease! Our new Interactive Map Designer gives you the freedom to create and update dynamic maps specifically designed to help folks navigate your market AND aid managers in their day to day operations.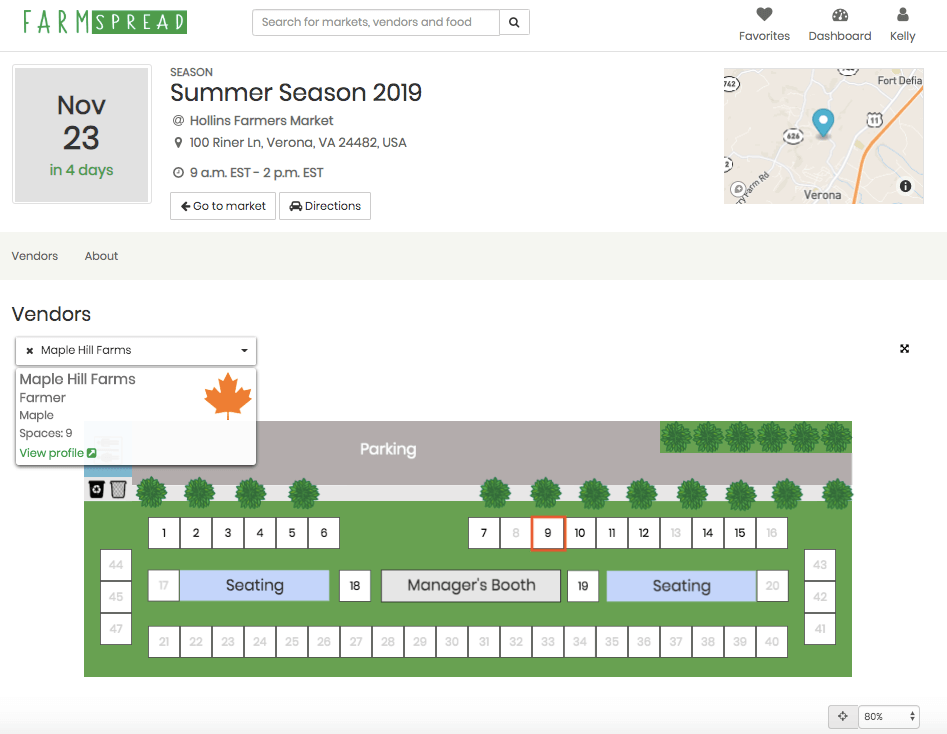 Self Service
No need for additional costly graphics programs or graphic artists to create a market map. Our map designer is user-friendly, and pre-loaded with common market features. A well designed map helps both vendors and customers understand where to go on market-day.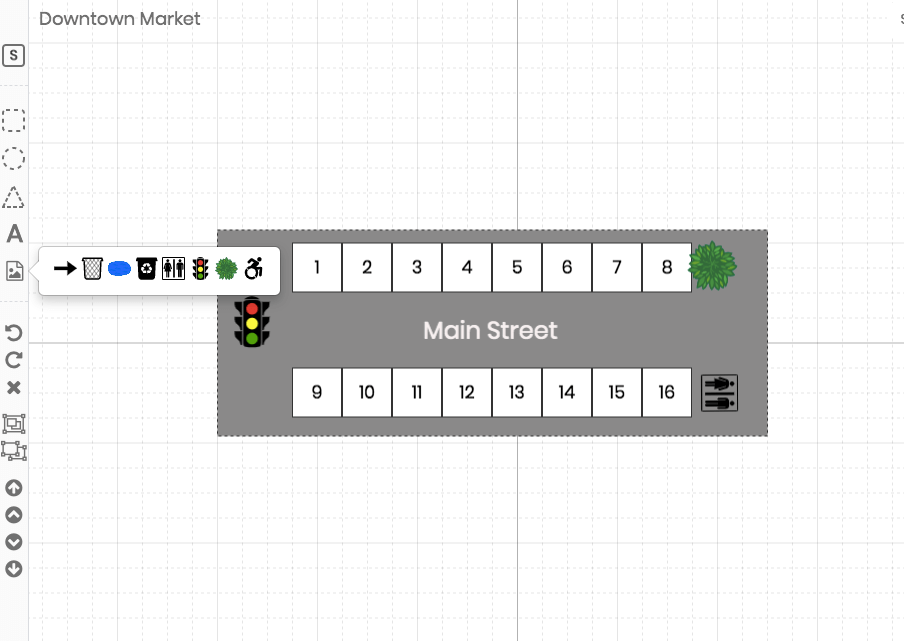 More than a image
Adding a space adds more than a box on a screen, it include all of the meta-data related to that space (number, size, amenities) which is automatically linked to our scheduling tools. Everything is modeled to help reduce management overhead and make your life easier.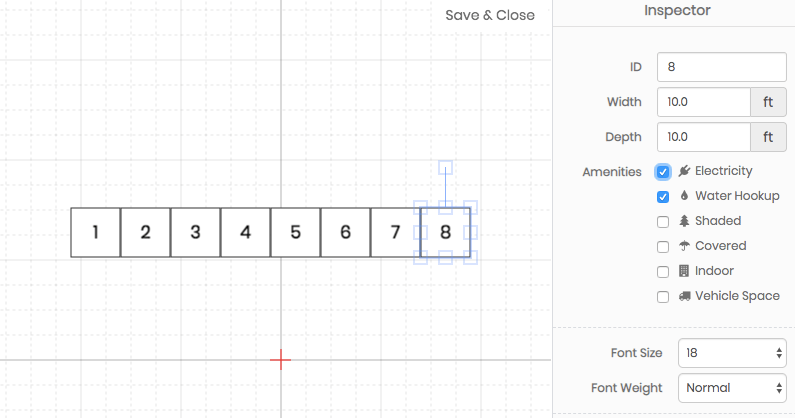 Fully integrated interactive features
Your map and scheduling are combined for ease of planning and customer use. Once your map is created, scheduling vendors for a stall space on an event day automatically uses this information to update the day-of features for that map. This way you or your market goers can see who is scheduled in a certain space without any extra step on your part. Once you start scheduling vendors, you can view your map to see which stalls are empty, and scroll along to see vendor placement to get a good idea of market flow.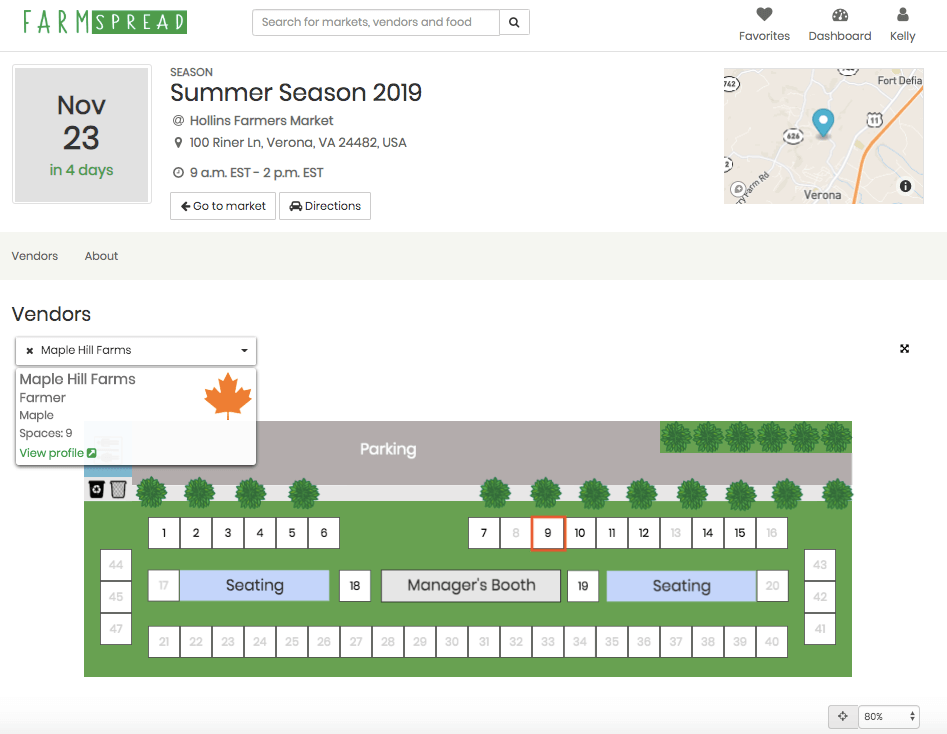 Start now! No need to have an active season to start playing with this great new tool. Log into Farmspread now and begin by creating a layout.