There's no better time to fire up that grill than the summer, and you're sure to find premium meats at your specialty farmers' market. The Marketspread team knew the place to find something special for our BBQ was a popular Amish Farmers/Flea Market just a short drive away. Tip - Remember to take your cooler with a few ice packs to ensure everything arrives home safely intact.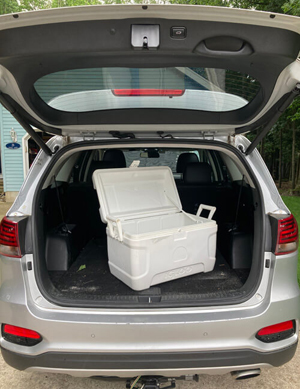 Although a Porterhouse steak topped our shopping list, when we wandered about, we found so much more to tempt the carnivore in us. There were roasts, and chicken, and turkey; but then we saw it - BACON!!! – Hickory Smoked, Double Hickory Smoker, Applewood Smoked, and Maple Smoked and an array of sausages in flavor combinations we had never seen in our chain supermarkets. It seemed we wanted to try almost every offering. (Was our cooler big enough?) A big advantage of shopping at the Farmers' Market was our ability to get just a few slices of bacon or one link of sausage of each type.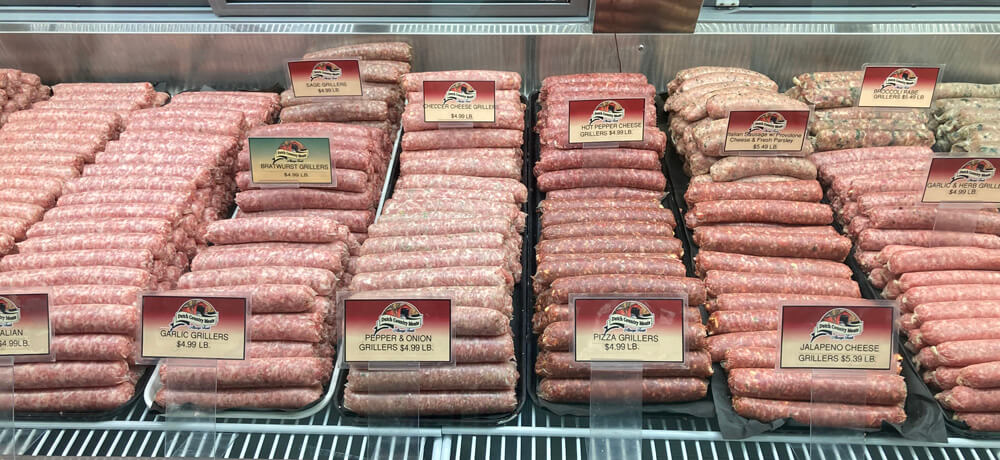 Of course, there always seem to be interesting food surprises at the Farmers' Market. We came upon a wall of sprinkles: containers in every color to assist your cookie or cake decorating imagination. We mere mesmerized by the unique mustards, fruit butters, pickled vegetables, and sauces we found.
At an Amish Market you're also apt to find handmade furniture, and bakery goods. (Yes, we did give into a freshly baked Key Lime donut and a Reuben pretzel.)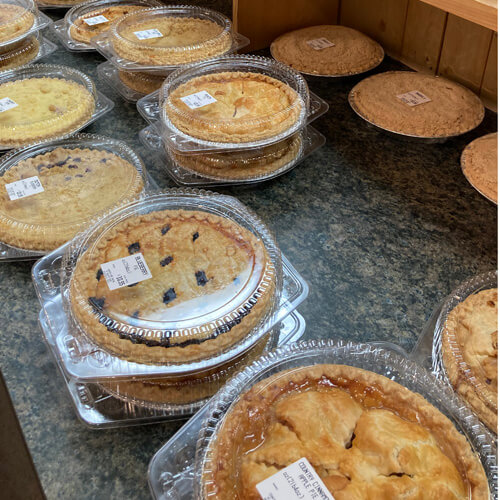 No worries if you're don't feel up to grilling yourself. There were prepared barbecue ribs and chicken ready to-go for your event.